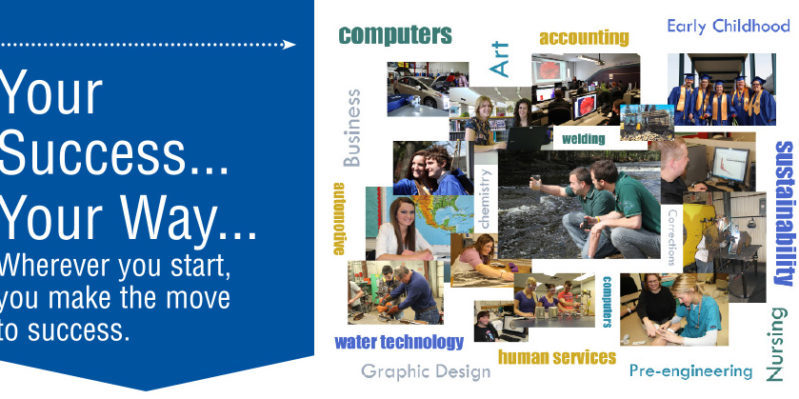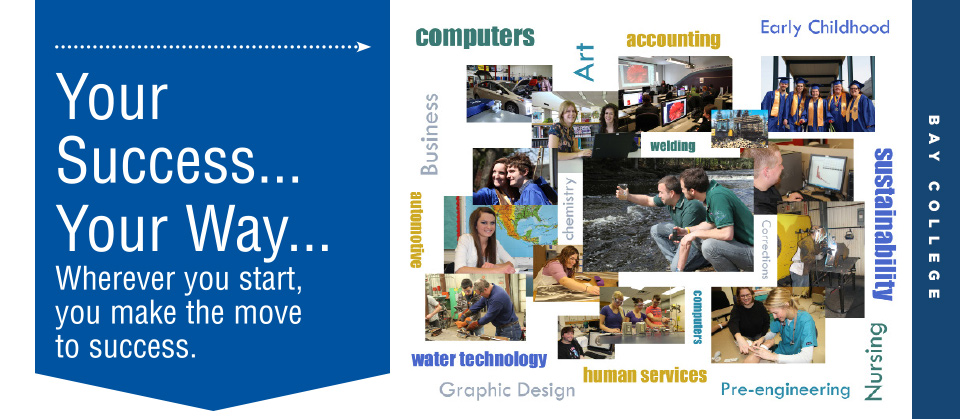 Wherever you start, you make the move to success.
At Bay College, there are multiple routes to success. You choose! On any given day, mid-career professionals are adding to their technology skills in our computer labs, while new students are starting their prerequisites to begin their careers. While some students begin work on a career certificate that will take a year to earn, others begin a transfer program that will eventually lead to a bachelor's degree. Some students will finish their last class of the day in the afternoon, while another logs in to complete an assignment in their online class.
Students who choose to build their career credentials at Bay College can be successful no matter where their education path begins or ends. The possibilities on the career expressway are endless, without limits. Courses, this way!