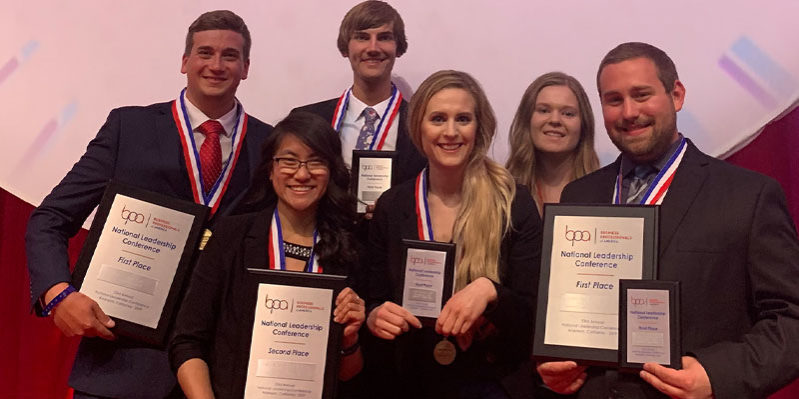 They say Bay Is The Way and what teacher or advisor doesn't recommend Bay College? Bay de Noc Community College has raving reviews from both teachers and students alike. After two years attending, I now understand why so many people are proud to represent the local community college, from their resources offered to students, to the endless opportunities available to those who choose to take advantage of them.
Bay College continues to provide countless resources for students both in and out of the classroom enabling students to achieve their goals. My success in the classroom at Bay can certainly be attributed to many of the resources provided; free tutoring, counseling, food pantry, and career closet have all helped me be equipped and benefit some part of my life, enriching my college experience and freeing me of extra stress
or worry.
My time at Bay College has also been positively affected by my involvement in Business Professionals of America (BPA), a student club on campus. The classes I have taken proved to be a great foundation for the material in the competitions. I have competed at both the state and national level for two years in a row. Most recently, I placed second in the nation in my event.
Bay College continuously works to provide students with countless experiences and resources to not only further their education but also their personal development. My time at Bay has offered me the experiences comparable to what is offered at larger colleges and the tools to be successful.  Without what Bay has given me I certainly would not have been able to achieve what I have in the classroom or at the national level in BPA.
Mia is a Bay College and LSSU Business Administration student. LSSU offers 13 bachelor's degree programs in conjunction with  Bay College's certificates and associate degrees on the Escanaba campus. These include business, nursing, criminal justice and more.