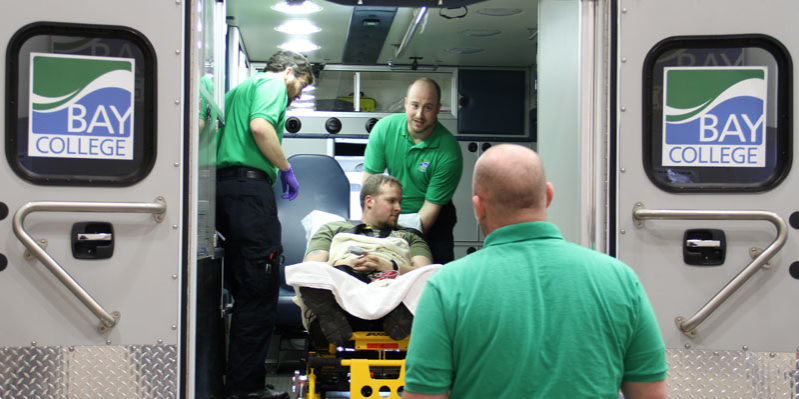 The Healthcare profession: a priceless lifesaving service to others
Are you a "people person" with a big heart? Healthcare workers at all levels are in demand everywhere. Not only are these jobs available now, employment projections for the healing professions continue to increase and change as baby boomers age over the next decade. The $2.8 trillion healthcare industry in the United States is so large that it's practically an economy in itself. In fact, seven of the ten fastest growing careers are in health care, with nurses in especially high demand. Helping others to heal is a sure career bet.
Changes ahead
A generational changing of the guard is underway. The Baby Boom population is aging and they need more healthcare services. There are more Americans over the age of 65 than at any other time in US history, and by 2030, about one in five Americans, 69 million people, will be elderly. About 80% of this population has at least one chronic condition, according to the National Council on Aging.
A huge number of nurses is also riding this "gray tsunami" into retirement age, creating enormous demand for replacements. About a third of the workforce is currently older than 50. By 2025, Vanderbilt University researchers estimate that vacancies in the nursing field will be "more than twice as large as any nurse shortage experienced since the introduction of Medicare and Medicaid in the mid-1960s."
Moreover, people are living longer and more active lives, so the kinds of healthcare services in demand are changing. Physical therapists and nurses will play a big role in the next decade. Preventive care is putting nurses on the frontline, educating people about living healthier lives.
Finally, technology is revolutionizing and personalizing treatment. Millions of Americans are having their health consultations online via health apps on smartphones. This shift means "care" will begin to move into the palms of consumers' hands, providing care anywhere, anytime, and nurses will work in new ways, incorporating insights gleaned from data analysis into patient care.
Bay College Health Career Options
Bay College offers a range of opportunities to enter the healthcare profession, including an associate degree in nursing (RN), practical nursing (LPN), MRI technician, medical lab technology, phlebotomy, pre-professional health transfer programs, and more.
Nursing Degree Program
The Practical Nursing Certificate is attainable in 12 months, with the AAS in Nursing a two-year program. The later prepares you to become a registered nurse.
Sound investment
Nursing is among the best paid healthcare professions, with a relatively smaller education and training investment. In 2018, registered nurses annual mean wage in Michigan stood at $69,120 a year or $33.23 per hour.
911
You may prefer becoming certified as an emergency medical technician (EMT). When we need help the most, emergency medical technicians and paramedics are the ones we call. EMTs have the emergency skills to assess patients and manage respiratory, cardiac, trauma and other crises. You can start with your EMT basic and move into additional certification as a paramedic, a highly skilled and knowledgeable health care professional who can stabilize or revive patients at the scene of an emergency and en route to a hospital. They make a life or death difference.
According to the U.S. Bureau of Labor and Statistics (BLS), employment of EMTs and paramedics is projected to grow 23% annually through 2022, much faster than the average for other occupations.
The median annual wage for emergency medical technicians (EMTs) and paramedics was $33,720 in 2018.
Paramedic Degree Program
The Paramedic program is a 69 credit Associate of Applied Science degree ladder program, where Part 1 is a 30 credit EMT-Basic certificate program and Part 2 is a 39 credit Paramedic completion program. The curriculum will be demanding, but it will pay off and save lives.
Good To Know
Prior to entry into clinical health programs, students are required to successfully pass a criminal background check and drug test, have a valid State of Michigan driver's license, show proof of immunization for specific contagious diseases, and obtain a certification of fitness form from your physician for EMT.