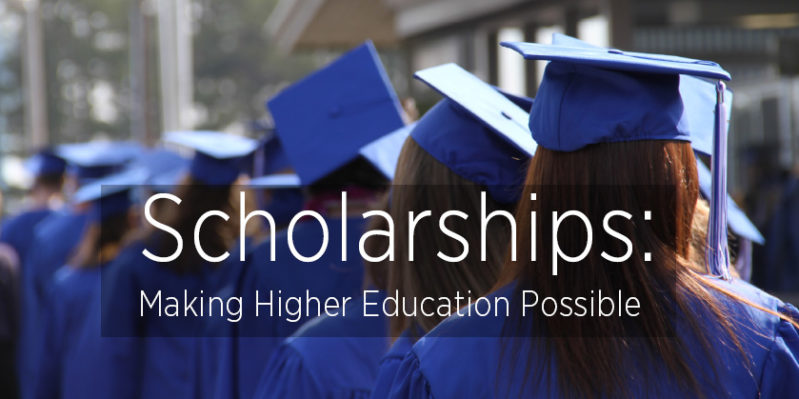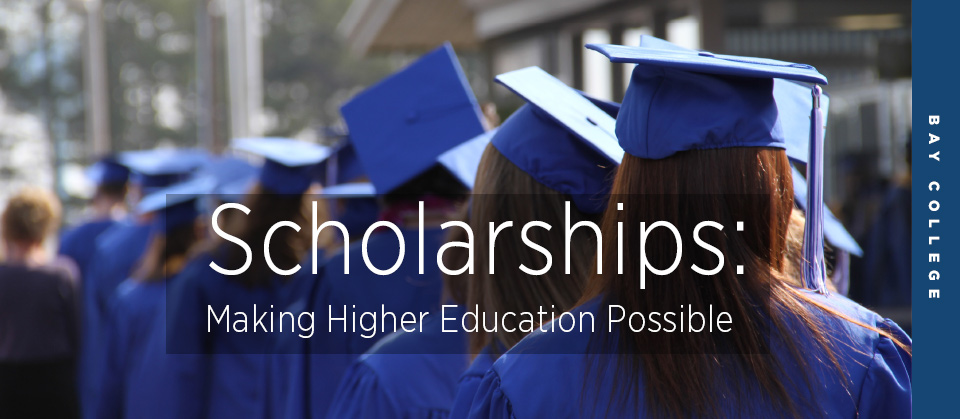 Did you know Bay College and the Bay College Foundation together award over $320,000 to over 300 students every year? Many types of scholarships are available, some for specific programs or needs, and many others for academic merit.
"Dear Scholarship Donor:
I would like to extend a note of thanks for being awarded a Bay Foundation scholarship this school year. I am a mother of two young boys, trying to build a life for them and myself by furthering my education in the nursing program. The scholarship monies are very much appreciated and needed for tuition and books. I would like to once again say thank you. You can't imagine how excited I was to receive the letter about the scholarship, just in time for tuition payment. Thank you."
"Dear Scholarship Donor:
I am writing this letter to thank you for the Bay college Annual Scholarship I was awarded. It certainly is an honor to receive this award. After not being in school for forty years, I decided to attend Bay College. Last year was my first year. I am going to school to become a medical office specialist. I am finding the experience very enlightening. Bay College is a wonderful institution. Thank you again for your generosity, I just want you to know how much it is appreciated. Sincerely."
"Dear Scholarship Donor:
I am writing to thank you for your generous Bay College Foundation scholarship award. I was thrilled to learn of my selection for this honor and I am deeply appreciative of your support. Currently, I am majoring in business administration management with hopes of becming an influential role model in the areas of conservation and land ethics, with an emphasis on social responsibility. The financial assistance you provided will be of great help to me in paying my educational expenses, and it will allow me to concentrate more of my time on studying. Thank you again for your generosity and support. As I continue my educational endeavors, I plan to work hard and "pay it forward," by giving something back to others and the community. I see a bright road ahead filled with much possibility and opportunity. Sincerely."
Bay College offers a wide variety of awards and scholarships to students to help make college affordable. There are also scholarship opportunities for high school students. For a complete list and applications, visit
www.baycollege.edu/scholarships. All students are encouraged to apply for scholarships.
Bay College's Foundation raises money for scholarships through several events and campaigns throughout the year, as well as via bequests and gifts to the College. To date, the Foundation has raised multi-millions and manages over $7 million in assets. The Bay College Foundation accepts gifts of all sizes throughout the year. Contact [email protected] or phone 906.217.1700 if you would like to invest in education and make a difference in student and community success.
Kim A Carne
Executive Director
Bay College Foundation