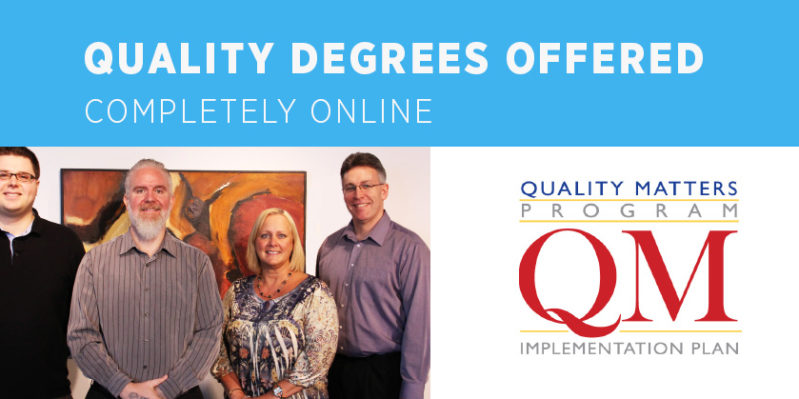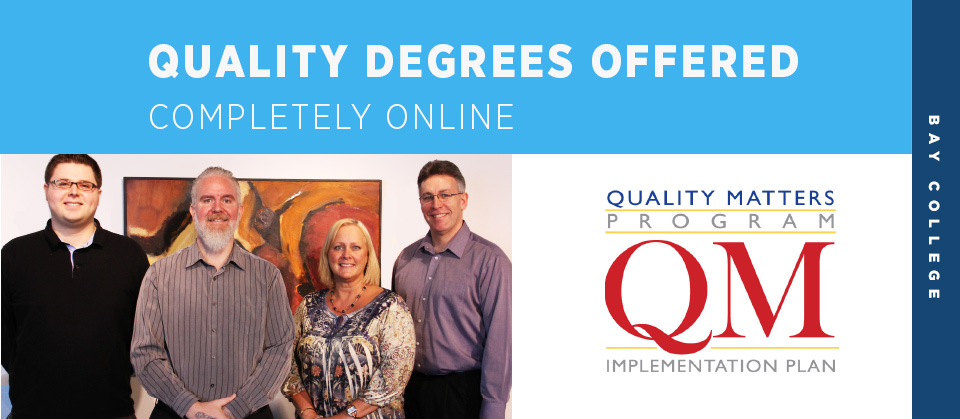 In fall of 2013 Bay College students will be able to complete 100% of their Associate of Arts and Business degrees completely online, and 75% of required courses for the Associate of Science (AS) degree online. This offers students complete schedule flexibility.
Bay also offers an Accounting certificate completely online. We are currently offering 80 sections and 55 unique courses online. In the fall semester of 2000, Bay College enrolled 230 students in 14 online courses, and in the fall semester of 2011, the College enrolled 1469 students in 79 online courses. That's an increase of 538%.
Online courses are not for everybody. However, independent learning gives you the flexibility to learn when the time is right for you!
Certified online instructors teach the courses Bay College offers online. The certification program spans six weeks and covers topics like timely feedback to students, building a detailed online schedule, building online communities, the power of collaborating with Web 2.0 tools, and how to build a course in the Blackboard learning management system. Most importantly, it gives Bay's online instructors the online student perspective.
We are currently engaged in a three-year Quality Matters™ implementation plan for all of our online and hybrid courses. The Quality Matters™ program has become a national benchmark for online courses. This plan includes professional development for our online instructors in applying the Quality Matters™ rubric. In January 2013, twenty-four people, including instructors, deans, tutors, and an information technologist, were certified in applying the Quality Matters™ rubric. The plan also includes developing a team of peer online instructors that will review Bay College online courses and certify the course itself. The Quality Matters™ Academic Advisory Council recognized Bay College's implementation plan on February 5th, 2013.
Bay College's implementation plan statement:
Bay de Noc Community College is committed to implement the Quality Matters™ standards for the design of online and hybrid courses, and we are systematically building and evaluating our courses based on these rigorous, research-based standards.  The Quality Matters™ standards assure that the online components of these courses promote learner engagement and provide students with all the tools and information they need to be successful learners.  More information regarding Quality Matters™ may be found at www.qmprogram.org.