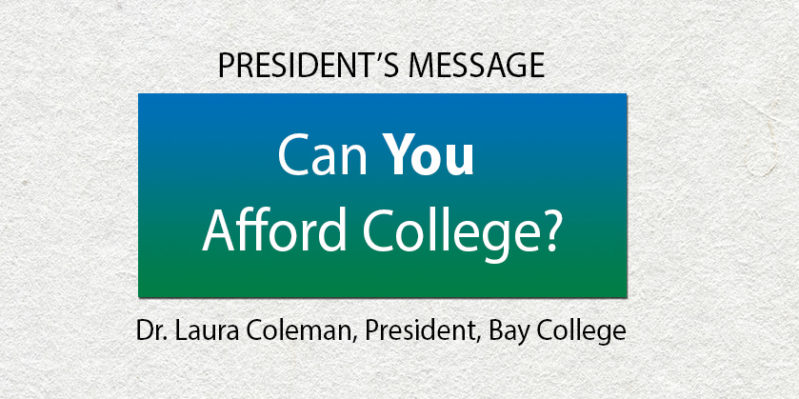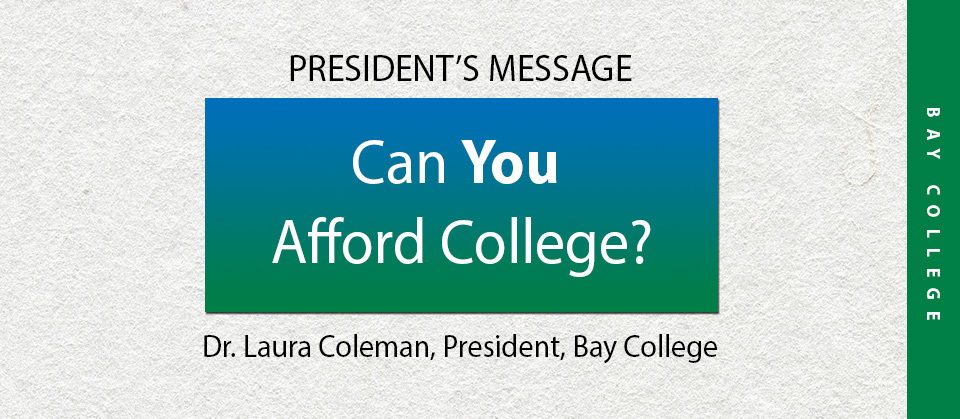 Can you afford not to attend college is another way of framing this question.  More education will bring you a bigger paycheck! The College Board's analysis of US Census Bureau data indicates people make $5000 more a year with some college education as opposed to having just a high school diploma. With an associate's degree people make $9000 more and with a bachelor's degree people make $21,000 more per year on average, nearly double, than those with a high school diploma.
The world has changed significantly since the 1940s when a high school diploma became the benchmark individuals needed to achieve a good job. Today employers expect their employees to have critical thinking and technological skills. Attaining a certificate, associate's degree and/or bachelor's degree are prerequisites to job success today and into the future.
Choosing to attend college is a decision that will change your life! Whether you are a traditional student graduating from high school this year or a nontraditional student returning to school, when you choose to attend college, you begin a journey that will change you. Post-secondary education will change how you learn, earn and relate to the world around you.
Attending a community college is a financially astute decision. Students seeking a bachelor's degree have the opportunity to complete their first two years of college at Bay. This is the same education they would receive at a university, only for a fraction of the price.  Additionally, community college students receive instruction from a professor in a classroom with 25 other students instead of 500 other students. This enables them to engage in conversations with the professor, laying a stronger foundation for their future education.
Students seeking a community college certificate or degree that leads directly to gainful employment receive an exceptional education, many times from faculty members whom have worked in the student's career of choice. Associate degree programs such as Water Technology, Computer Technology, Welding, Nursing and many others lead to high demand, high paying jobs.
Bay College is introducing several new degrees this year based on the employment demands in Delta and Dickinson counties, in the Upper Peninsula, in the state and in the region. New degrees include: Mechatronics, GIS, Art and Design and EMT/Paramedic. Mechatronics includes advanced manufacturing, electronics, robotics, basic machine tool operations and PLC training. These are skills local manufacturers are seeking in new employees. Global Information Systems surveying and mapping technician jobs are expected to grow faster than average.
Can you afford college? Yes you can – and Bay College is here for you. Bay College awards over $300,000 a year in scholarships, as well as millions in grant dollars. Just apply to Bay, complete the Free Application for Student Aid (FAFSA), and submit your scholarship application on-line. The staff at Bay College is waiting to help you be a college success story. Bay College is your community college! We are here to help you develop the skills you need to further your education and to obtain the career you see in your future!
Dr. Laura Coleman
President