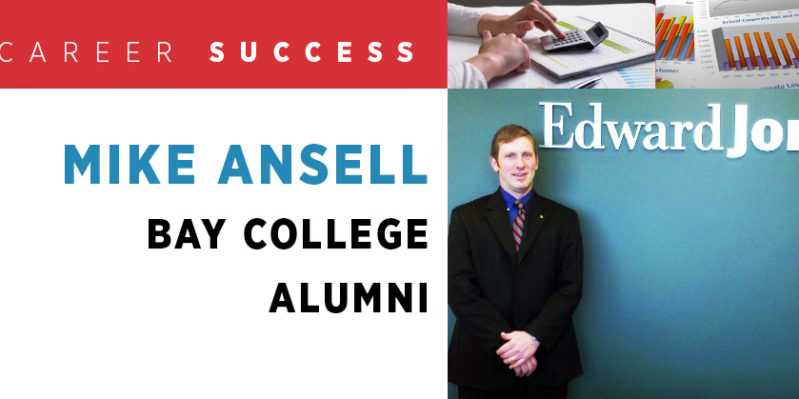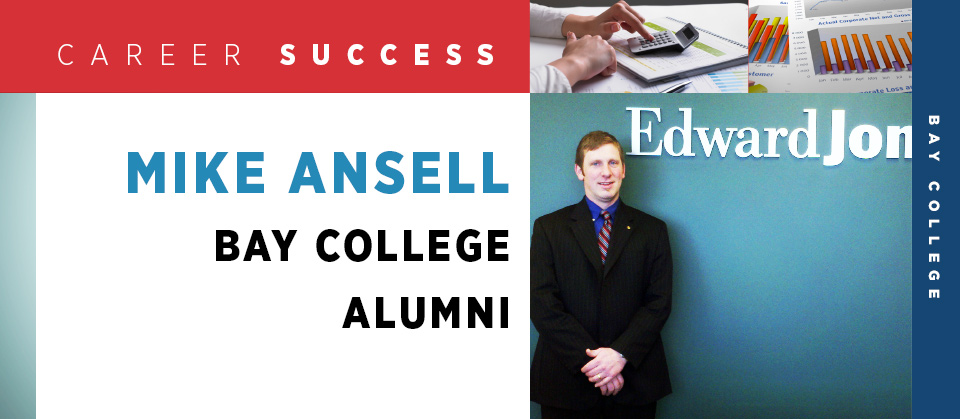 Most children don't set goals at a young age to attend college, have a career or even get married and start a family. That is left up to the parents and grandparents to dream about during the early years. Although, every now and then you hear children say, "When I grow up I want to be a Doctor or a Policeman." I feel that setting goals in my life has taken me from childhood to the place I am today. I have been a student my whole life, and hope to always be learning new ways to better myself.
My first formal education started at Bay de Noc Christian School. Unfortunately, the school closed after I finished 1st grade. My parents decided that homeschooling was their best option. My mom was my primary teacher for all subjects from 2nd grade through 8th grade. My dad taught me as well, and helped me to develop skill sets I find invaluable today, e.g., maintaining cars, construction, welding, and much, much more. He always encouraged me to do my best at everything and to excel at the things I loved. I can still hear him say "If you are done with that chapter so fast, do another one and get ahead!" Being homeschooled, I could work ahead and get my school work done as soon as the snow melted. I think my love of the outdoors was born during this time. I enjoyed getting out of the house and exploring the nearby woods.
I attended a private school during my 9th grade year and went to Escanaba High School for 10th grade. We lost our home to a fire in January of my 10th grade year. I did not want to go back to school for 11th grade and was able to convince my parents to let me try and pass the Michigan G.E.D. I don't know if they thought I could pass or not, but I knew I could. I wanted to move to California and work construction for an uncle, so I studied and passed 6 weeks later. I was working at Super One Foods in Escanaba at that time, and then my mom convinced me to try Bay College for one year.
I took general education classes and found myself making friends. I decided to take a business class just to try and find a direction for my degree.
I decided to take my mom up on her offer to pay for my first semester at Bay and my plans of California fell apart. I took general education classes and found myself making friends. I decided to take a business class just to try and find a direction for my degree. I took Microeconomics and Macroeconomics, and found an understanding of how goods, services and resources change hands around the globe. This is what led me to settle on getting my bachelors in financial management, knowing that I would need to continue this four-year degree at Northern Michigan University.
Before I left Bay, there was one more important discovery I made: I met my wife, Jill Veeser. We both were moving on to NMU to continue our educational journey, and soon we were married, bought our first home, and started out life together in Marquette to finish our bachelors degrees. I worked full time at Menards and took more classes in business, focused now on a degree in financial management with a focus on personal finances. My wife graduated in 2005 with an education degree and we welcomed the birth of our first son.
I graduated from NMU in the Winter of 2007 and my wife gave birth to our second son one week before final exams. I then took a position with Edward Jones financial group working as a financial advisor. After my first year with Edward Jones, I was given my own office where I work today just outside Marquette. After four years now with Edward Jones, I find each day rewarding as I help the people within my community set and reach their financial goals. Along with "Making Sense of Investing" and educating my clients on today's current markets, I find myself having to continue my education by staying up to speed on changes in the global economy.
My wife and I are about to welcome our third child, and I feel that I have been blessed with what is called, "The American Dream." I have a great family and a career that I find challenging and rewarding. I have found that setting small and large goals, and remembering to celebrate successes in life, is the key to seeing personal improvement. Although I have just finished my first educational goal and am starting out in my career, I still find myself setting future goals to further my education and obtain a master's degree, or even maybe a doctorate in finance, and to someday teach the Future Advisors of America.