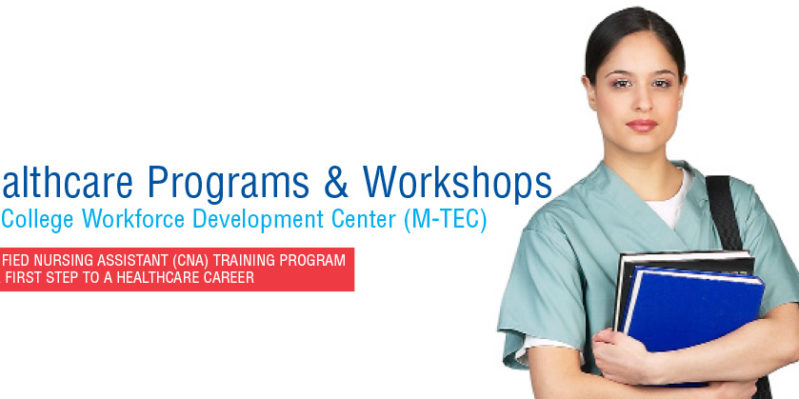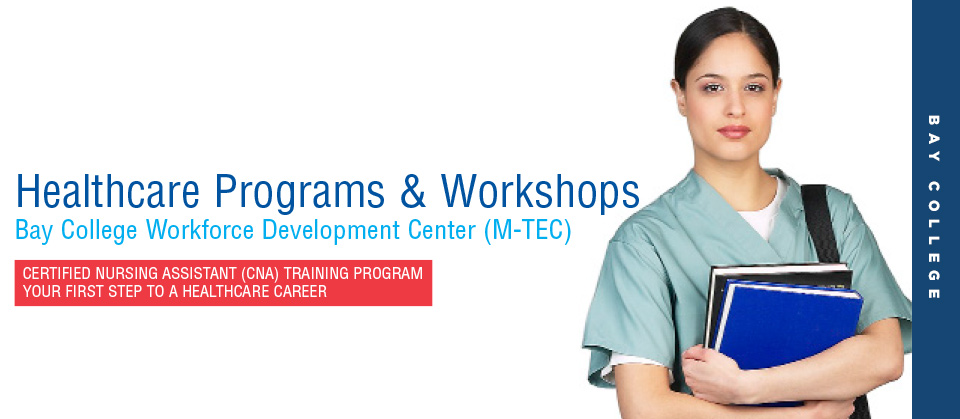 CERTIFIED NURSING ASSISTANT (CNA) TRAINING PROGRAM YOUR FIRST STEP TO A HEALTHCARE CAREER
The course consists of 120 total hours: 40 hours classroom lecture, 40 hours laboratory training, and 40 hours clinical training (at local nursing homes).
The need for dependable bedside nursing care is as prevalent as ever, ranging from hospitals to home health agencies to long-term care facilities. The Certified Nursing Assistant or CNA plays an important role, providing basic care while ensuring the safety and comfort of patients. M-TEC's training program prepares the student for immediate employment as a nursing assistant.
The Certified Nursing Assistant Program is designed to provide people an opportunity to develop the knowledge, skills, processes and understanding of becoming a Nursing Assistant. After successfully completing this course, the graduate will qualify to take the state competency evaluation test for nursing assistants.
Classroom and laboratory training takes place at several locations. Including: Escanaba,
Iron Mountain, Crystal Falls, and Ishpeming.
Enroll Today!
Basic Life Support (BLS)/CPR for Healthcare Providers
Basic Life Support (BLS) / CPR for Healthcare Providers – Complete Class
Note:  Students must pass a written exam and skills test in order to qualify for a BLS for Healthcare Provider Course Completion Card. (5 hours)
This American Heart Association Healthcare Provider course teaches students to recognize the signs and symptoms of heart attacks and strokes and how to perform CPR for adults, infants and children and use of an AED (Automated External Defibrillator) and FBAO (Foreign Body Airway Obstruction) for victims of all ages.  If you are a healthcare provider whose CPR certification has lapsed or if you are in need of becoming certified in Healthcare CPR this class is for you!
Basic Life Support (BLS) / CPR for Healthcare Providers – Renewal Class
The BLS/CPR Renewal course reviews cardiopulmonary resuscitation, patient assessment, in order for students to maintain certification in Healthcare Provider CPR.  Note:  Students must provide current healthcare provider CPR certification card at beginning of course. (3 hours)
Heartsaver First Aid, CPR, AED
Bay College's Professional & Workforce Development division is pleased to be your community American Heart Association (AHA) Training resource providing our area's businesses and organizations with Heartsaver courses to fit your needs.  Classes are taught to AHA standards by AHA certified and experienced instructors.  Perfect for day care providers, fitness instructors, office staff, production workers, church staff, safety committee members, and others who are not healthcare providers.
• Heartsaver First Aid, CPR, AED
• Heartsaver CPR AED
• Heartsaver First Aid
Bay College Professional and Workforce Development
Visit our website today and Learn More!  www.ed2go.com/bay or call (906) 217.4200