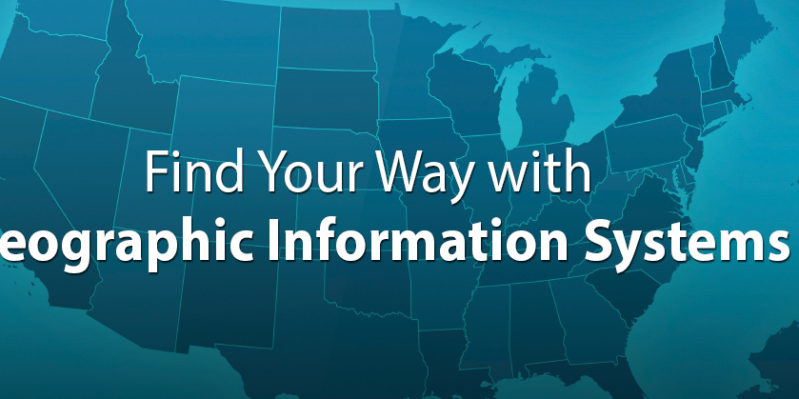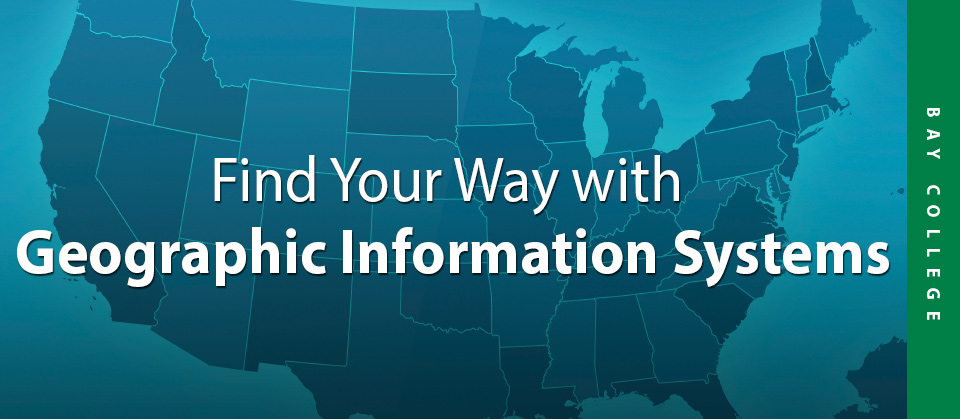 Imagine if you receive an urgent request to find all residents and their contact information that live within one mile of a gas or power line that is experiencing a catastrophe. Lives hang in the balance while you struggle to think of the quickest way to do it, such as search the internet, or the dusty old telephone book, or a list of addresses on a state web site. If you had access to Geographic Information Systems (GIS) software and census data it would be as easy as "drag, drop, and run a query!" Geographic Information Systems (GIS) allows us to look up information like this in seconds!
GIS has been around for decades and has been used for everything from solving disease outbreaks to helping a real estate agent select the best site to build a company or find the perfect home for a young couple. GIS combines maps with layers of data into a visually engaging view so that querying a large database becomes easier…and often fun! This is referred to as the "spatial view" that makes it different from anything before. We can "visualize" what we want to query about…and then do it! It has become extremely important in disciplines ranging from geography to climatology to social science. Thanks to smart phones and cloud computing, geographic information systems have become so easy to use that anyone can do it.
Many businesses use GIS to gather information on who to market to and how to market to them. The information they gather is stored in large databases and then are queried to make decisions on where marketing dollars should be spent. In business this is known as "business analytics" and has changed business marketing in a very large way. To Information Technology workers, the storing, protecting, querying and providing of this data to businesses is known as "Big Data" and requires advanced skills in relational databases. In the near future, 3D software promises to change the way we use GIS and the development of mobile applications.
Bay College began instructing Intro to GIS two years ago. This fall Bay College will offer the first year of the degree. The GIS 201 Introduction to Geographic Information Systems (GIS) course will be offered at the Escanaba main campus on Tuesdays from 9 am to 11:50 am EST,  and at the Iron Mountain West Campus on Mondays from 4:00 pm to 6:50 pm CST. Skills related to map reading, map making, data collection, data querying, and cloud based applications will be discussed. Computer Network instructor Karl Linderoth will be instructing the class having just completed several post graduate courses in GIS. Linderoth also brings extensive map and orienteering skills.
For more information, contact Karl Linderoth at [email protected]
Faculty Spotlight: Karl Linderoth
Karl Linderoth has been an employee at Bay College since 2001. He holds a Master of Science in Career Technical Education with emphasis in Information Systems from Ferris State University where he specialized in Open Source networks and software. He has been active in  I.T. positions for 20 years, is CompTIA certified in Network+ and Convergence+, and is a Microsoft Certified Professional in Windows Server administration.
Prior to Bay College, Linderoth served as Director of Information Services for Michigan Works! The Job Force Board where he planned and migrated a dial up telephone network to a fiber optic backbone network using routed IP. One of his duties was to serve on a State technical committee that combined dozens of databases statewide to create the Michigan Talent Bank, which is used today by everyone accessing unemployment benefits or seeking a job in the State of Michigan. Though the Talent Bank infrastructure was developed in the 1990s, it is what the IT industry now refers to as "Cloud Computing."
Starting this fall, Linderoth will begin teaching the GIS degree at both Escanaba and Iron Mountain campuses. Linderoth resides in Escanaba with his wife, Mary and children Kellie and Erin. His interests include local history, geography and research into mobile and cloud-based computing.