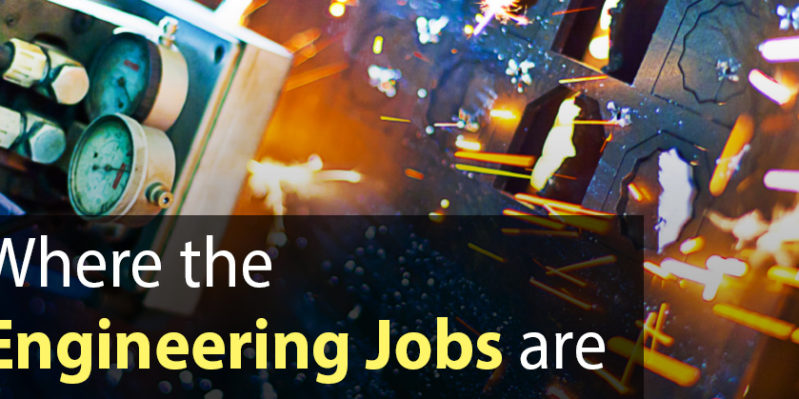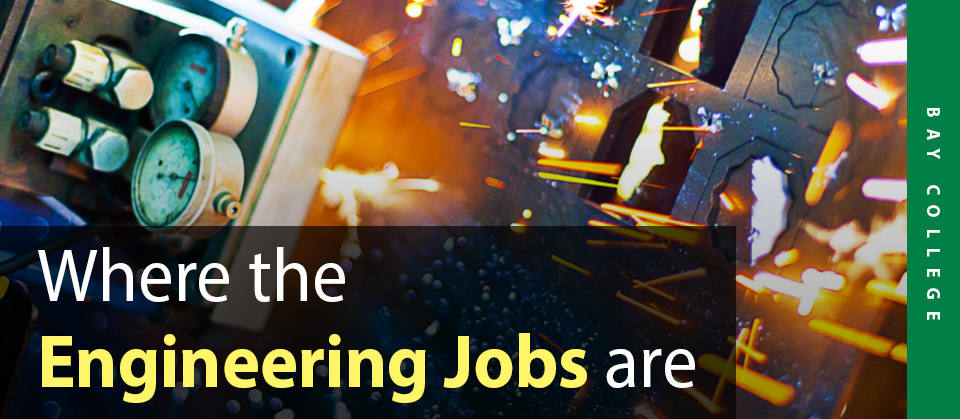 Sitting in a swivel chair right now? Thank the ingenuity of Thomas Jefferson. Innovation, practicality, and tinkering are characteristics embedded in American culture, from Jefferson and Ben Franklin on down.
It may not come as a surprise that these traits are still hot commodities in the age of "Big Data" and economic recovery. From aerospace and cyberspace, to the energy boom and the iconic American auto industry, engineers are in high demand.
Nationwide, some 1.6 million engineering jobs offer median wages of $42 an hour. Most engineers earn a Bachelor's degree before entering the workforce. But engineering technicians—who typically earn Associate's degrees at a community or technical college—are also in demand.
The most common engineering jobs are in the fields of civil engineering, followed by mechanical and industrial engineering. All engineering jobs have grown by 7 percent since 2010, according to a recent analysis by Forbes magazine.
Warnings of a "silver tsunami" with the retirement of Baby Boom generation workers are cast about in every industry, but perhaps nowhere more than in engineering.
Young, skilled engineers will be needed as American industry continues to retool, especially in the South and Midwest. Not only are new jobs being added to the economy, but the pay is rising.
Forbes noted that two of the fastest-growing engineering fields also employ a large number of older workers: industrial and petroleum engineering. "In both, 25 percent of currently employed workers are 55 years or older."
What's more, many manufacturing firms "struggle to find the right technically oriented talent," the magazine reported, and the oil industry has seen "a noticeable undersupply of graduates coming into the marketplace in the last few years".
The fastest-growing region of the country for engineering technicians is the so-called "Rust Belt" of the Midwest. Detroit saw the strongest growth at 27 percent since 2010. Many other cities have also experienced double-digit growth after the severe layoffs of the recession.
The city with the highest engineers per capita is Huntsville, Alabama, the home of a NASA flight center and other aerospace facilities. Huntsville has 5.1 times more engineers than the national average. Aerospace engineers design and test airplanes, satellites, and other crafts. Usually these workers enter the job market with a Bachelor's degree, according to the Bureau of Labor Statistics, and draw a median pay upwards of $100,000.
In general, outside of Silicon Valley in California, engineering jobs are concentrated in the South and Midwestern cities like Detroit and Dayton. Electrical and electronics engineering technicians, who earn Associate's degrees, are in high demand in the manufacturing industry, and earn a median wage of $57,850.
Houston is also experiencing an engineering boom. The energy capital depends on technology and strong technical skills, and boasts the fastest job growth of any metro area in the country according to the Bureau of Labor Statistics. Petroleum engineers, who typically complete a Bachelor's degree program, earn a median pay of $130,000.
– Naomi Sheehan