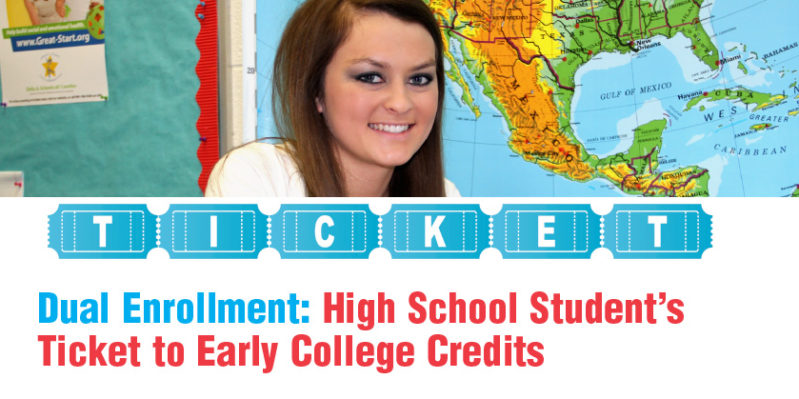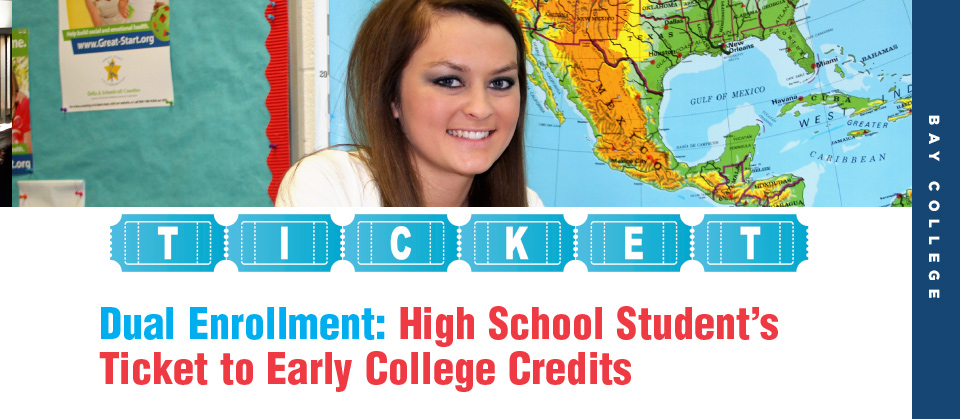 The Michigan Postsecondary Enrollment Options Act, commonly known as Dual Enrollment, provides high school students with the opportunity to enroll in college courses when certain criteria are met.
Michigan legislature allows high schools to assist students in participating in college level course work, and may pay for the college tuition and fees out of the state allotment of money received for each student. This means free college credits! College courses eligible for tuition support are academic courses not offered by the local district; and students must prove "college-ready."
Photo above: Brittany Klee, Bark River Harris High School Senior, has accumulated 32 college credits through Dual Enrollment prior to high school graduation.
Bay College has about 150 high school students dual enrolled each fall and winter semester. "Bay College and the high schools work closely to make sure the student is ready for the rigor of a college course," said Cindy Carter, Director of Admissions. "As more families and students realize the cost of higher education, they recognize dual enrollment can save their student time and money."
"Certainly there can be a cost savings for students participating in dual enrollment, but even more valuable is the college experience they are gaining," said Carter. "I meet with many families who have first year students away at the large universities, and the students are finding themselves overwhelmed with the college expectations and uncertain of their career goals," Carter stated. "College is a financial investment and the days of wandering through college without a set plan are over. Whether it is participating in a dual enrollment opportunity or taking the time to visit a college or university, high school students need to be exploring all options to help them make the right college and career decisions."
Students interested in learning more about dual enrollment are encouraged to work with their high school guidance counselor or contact Cindy Carter at (906) 217-4134.