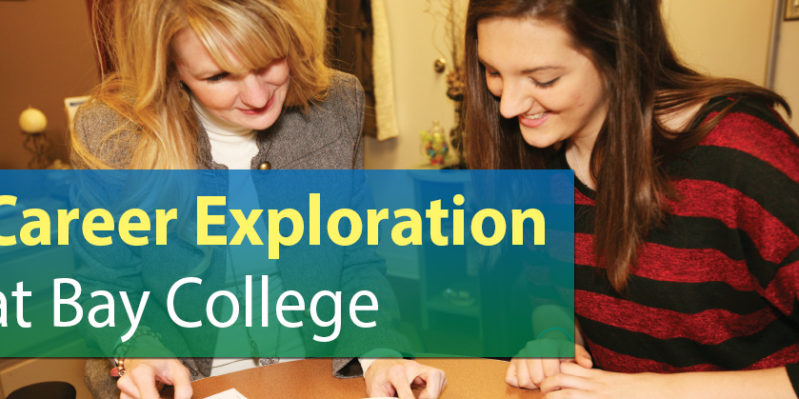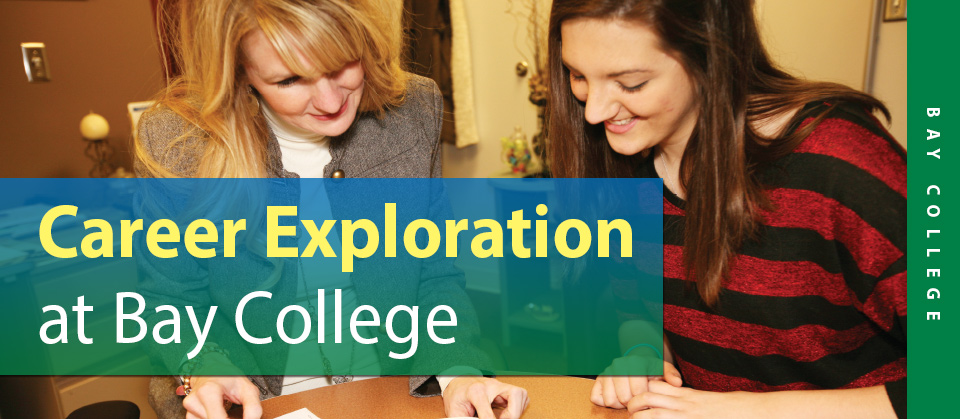 Bay College is introducing a new Career Exploration course to assist students in researching career options in today's workforce. Being offered for the first time starting in June, the FYE103, Career Exploration course is perfect for the undecided student.
Cindy Carter, Executive Director of Admissions Services explains why such a course is critical for the college bound student. "Often times we hear students, especially the high school senior, confess they're not starting college because they don't know what they want to study. With the cost of college being what it is, it's no surprise students want to make sure they have a declared major and clear pathway before they head off to the universities where they dive into student loans and begin accruing large amounts of debt. We are hearing from more and more students away at the universities, they are spending $5000 or more a semester taking university courses and have no idea what they want to study. It's placing a heavy financial burden on students very early in their college journey."
"Financial aid funding is limited," states Laurie Spangenberg, Bay College Director of Financial Aid.  Recent changes to federal financial aid are also contributing to the importance of declared majors. "Getting the most of limited funding and avoiding excessive debt upon completion of college means choosing the right major and career path.  A student will be motivated to succeed by building a set of skills and experiences that can lead to fulfilling employment after graduation," explains Spangenberg. Bay College provides some of the lowest tuition in the State of Michigan. The College is committed to helping students find their path earlier which can help them save thousands of dollars in tuition and fees over time.
"It's not only important to save money but also time," added Carter. "The sooner we can assist a student with deciding on a career, the shorter their time to completion. Research also shows, when students find their passion and are working towards a goal, they are more likely to stay on course, complete their college degree and find the career they love."
FYE103 will be offered starting June 29 for Summer II session and will also be offered in Fall 2015. For more information, contact the Office of Admissions at (906) 217-4010 or email [email protected].
Fall 2015:
Wildland & Rural Fire Control Course
Designed to acquaint students with wildland and rural fire control problems and methods.
Mondays 6:00 – 8:50 pm
Inquire Today!
Employment opportunities exist!