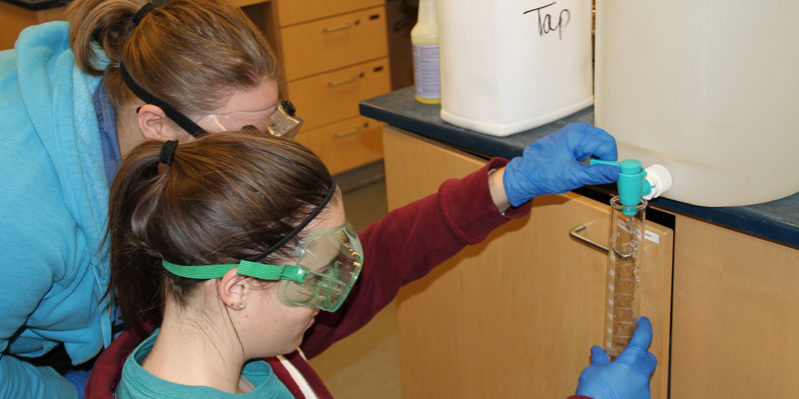 You're thirsty. You go to the sink, fill up a glass and take a sip. But do you know where your water comes from? Would you drink directly from a river or a lake? Have you ever thought about the science and technology behind what comes from the faucet?
We swim in it, bathe in it, drink it, make a living with it, and over 70 percent of the Earth is covered by it–water. Our proximity to the Great Lakes, which contain approximately 18 percent of the world's fresh water supply and make up the largest system of fresh surface water on earth, makes a career in water a natural choice.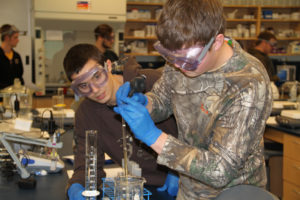 It takes many steps to get water from natural sources—reservoirs, streams, and groundwater—into people's houses.
Work in Water Resource Management involves monitoring the quality of water resources and maintaining local, state and federal purification process requirements for safety purposes. Graduates of this program are prepared to go into water and wastewater treatment management. The median annual wage for water and wastewater treatment plant and system operators was $46,150 in May 2017.
According to the Bureau of Labor Statistics, water and wastewater treatment technicians, also known as facilities technicians, are needed to maintain high water quality. Job duties include:
Managing and streamlining proper system operations

Maintaining water supplies and wastewater treatment facilities

Following governmental procedures needed to produce the highest quality of water for municipal and industrial systems

Acquiring an in-depth understanding of exactly how machinery and processes work

Efficiently managing workflow for superior water quality

Troubleshooting problems under pressure

Repairing breakdowns

Making overall processes run smoothly

Working effectively without supervision
So water you waiting for? You can earn your water degree within 2 years and be gainfully employed. Enroll at Bay College today!
---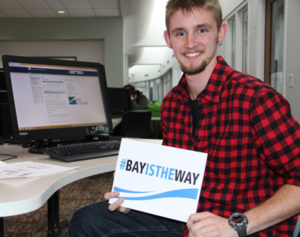 "The fact that my entire water program is right here and that I can stay at home and not have to pay for an apartment is really huge for me. The whole experience has been 'memorable'. I made so many new friends and had some really great experiences. Without the scholarships I received, attending college would have been even more challenging." – Gideon Trent, Water Resource Management student.