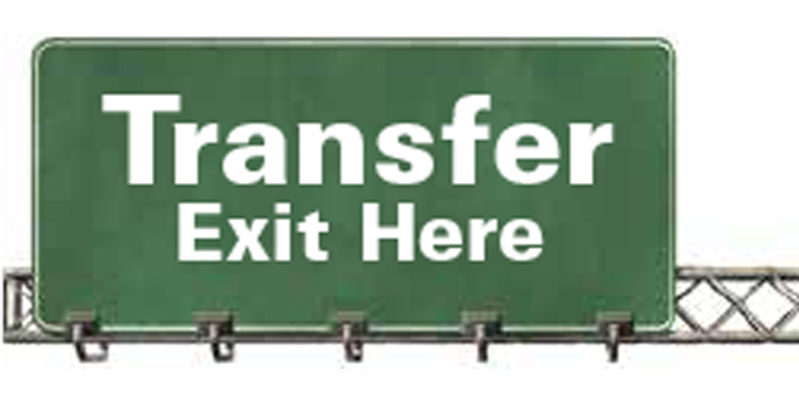 Starting at Bay College and then transferring to a four-year institution is a common strategy for students looking to earn a bachelor's degree or higher. And, there is growing evidence of more and more students considering the seamless transfer route for its many advantages. Bay College has many resources available to help students who are looking to transfer.
Ease into the College Experience
With dedicated faculty and smaller class sizes, community colleges are better at easing students into the college experience with more individualized attention. Community college faculty tend to focus more on teaching and generally have less competing interests – like research projects, project funding or getting work published – that would distract from teaching college courses. There's also opportunity for more individualized attention to help struggling students directly and increase their chances of success.
Bay College offers supportive advisors and counselors to help students throughout their entire college experience. Advisors help with degree planning, registration and class selection, financial aid guidance, scholarship opportunities, and more. They can also be a great resource for suggestions on campus activities and clubs.
Save Money and Time
Attending Bay College can provide substantial savings. By starting and staying at Bay College through completion of an associate's degree, students can save tens of thousands of dollars. Community colleges are also good places to explore career fields of interest before committing to a major. It's an opportunity not only to fulfill general education requirements required by a bachelor's degree, but also to explore some options. Research also shows that students who complete an associate's degree are more likely to graduate in four years with their bachelor's degree.
Assistance with Transferring
Student transfer advisors at Bay College can provide advice about what classes will fulfill transfer requirements to other colleges. They will do a step-by-step analysis of your academic plan and put you in contact with advisors at your transferring college making the transfer process experience easy.
The Michigan Transfer Agreement (MTA) is designed to facilitate the transfer of general education requirements between participating Michigan institutions with 30 credits of lower-level general education from the sending institution being accepted as a block by the receiving institution. By completing an Associate in Art or an Associate in Science degree, students will have earned MTA.
Other Benefits to Starting at Bay College



Keep in mind that a certificate or an associate's degree is an additional credential to add to your resume. Completing the degree will satisfy most, if not all, general education requirements toward a bachelor's degree in an environment that offers more support and the opportunity to be more involved in student activities and hands-on learning experiences. Campuses tend to be conveniently local, saving students commuting costs and dorm expenses by living at home.
Another important, yet often overlooked, benefit is scholarship opportunities. When students start at a community college, they start building their college transcript, and their academic achievements there can lead to scholarship opportunities not just at the community college, but at a four-year institution as well.
Transferring from a community college is the smart way to start college, save money and achieve academic goals. And, by utilizing the expertise of dedicated professionals and resources, the process provides a smooth transition to a four-year institution, especially for graduates with an associate's degree.
For more information, visit www.baycollege.edu/Students/Transfer-Information.aspx.
---
Yes, Your Credits Transfer!
Transferring to any college or university is always perplexing because you are unsure if the credits will transfer, how the college has prepared you for the next step into your educational experience, and how you will fit into this different environment. Bay College works hard to make this transition a breeze.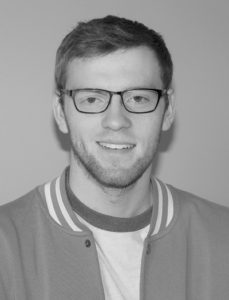 For David Germain, the relationship between Bay de Noc Community College and Northern Michigan University allowed him to seamlessly transfer 63 Bay credits towards his Bachelor's Degree in Mobile & Web App Development. Bay is part of the Michigan Transfer Agreement (MTA), has articulation agreements and great standing relationships with other colleges and universities, and their transfer staffs.
"Get over the stigma you have in your mind about going to community college, compare the costs, and utilize your unique situation. I remember when thinking about going to Bay I was embarrassed and frustrated, thinking I deserve better. Then I began comparing the costs and realized that this college payment is mine and no-one else's, I quickly became quite the fan of Bay." – David Germain
---
Applied Workplace Leadership Degree
Bay College and Northern Michigan University recently signed an articulation agreement offering an Applied Workplace Leadership Degree. Students with Associates Degrees in Applied Science (AAS) from Bay College can now continue to earn up to 90 credit hours at Bay, then transfer to NMU to complete advanced business courses, obtaining a Bachelor's of Science (BS) Degree in Applied Workplace Leadership. This option allows students with applied degrees to better prepare for the workplace and leadership positions.