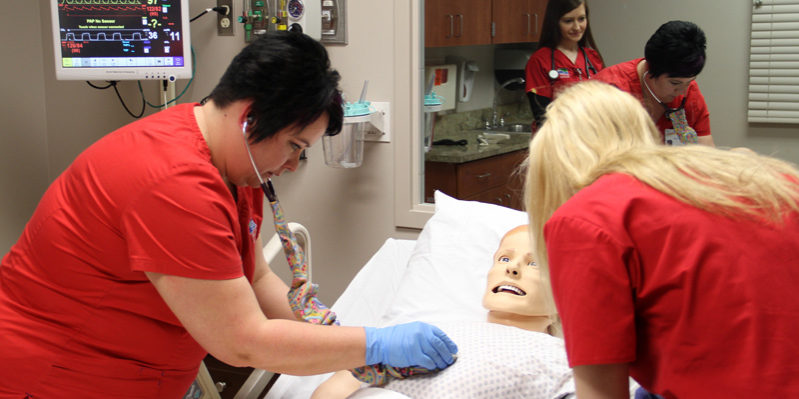 By Naomi Sheehan
The $2.8 trillion healthcare industry in the United States is so large that it's practically an economy in itself. It is poised to grow – and change – dramatically over the next decade.
In fact, seven of the ten fastest growing careers are in health care, with nurses in especially high demand. The Labor Department projects a growth of 12 percent in job openings for Licensed Practical and Licensed Vocational nurses through 2026. This makes a nursing degree a sure bet.
Sound investment
It's a bet that pays off. Nursing is among the best paid healthcare professions, with a relatively smaller education and training investment. In 2017, Licensed Practical and Licensed Vocational Nurses annual mean wage in Michigan stood at $47,660 per year, or $22.92 per hour.
Changes ahead
The demand for new healthcare professionals is due to some obvious – and some maybe not-so-obvious – reasons.
First, and most obvious: A generational changing of the guard is underway. The Baby Boom population is aging and they need more healthcare services.
There are more Americans over the age of 65 than at any other time in US history, and by 2030, about one in five Americans, 69 million people, will be elderly. About 80 percent of this population has at least one chronic condition, according to the National Council on Aging.
A huge number of nurses is also riding this "gray tsunami" into retirement age themselves, creating enormous demand for replacements. About a third of the workforce is currently older than 50.
By 2025, Vanderbilt University researchers estimate that vacancies in the nursing field will be "more than twice as large as any nurse shortage experienced since the introduction of Medicare and Medicaid in the mid-1960s."
Second: People are living longer and more active lives, so the kinds of healthcare services in demand are changing. Physical therapists and nurses will play a big role in the next decade.
Preventive care is putting nurses on the frontline, as people become more educated about living healthier lives. Obesity and diabetes are expected to be as much a focus of preventive care as they are of treatment in the coming years.
Third: Technology is revolutionizing, and personalizing, treatment. In 2016, millions of Americans will have had their first video health consultation, according to consulting firm PwC's Health Research Institute. Millions more will be prescribed their first health apps on smartphones.
This shift means "care will begin to move into the palms of consumers' hands, providing care anywhere, anytime," and nurses will "work in new ways, incorporating insights gleaned from data analysis" into patient care.
---

Bay College Health Career Options



Bay College offers two state-certified options for Nursing: the Practical Nursing Certificate and the Associate in Applied Science in Nursing degree. The PN certificate is attainable in 12 months, with the AAS in Nursing a two-year program. The later prepares you to become a Registered Nurse.
Looking for something else in the healthcare field?  A Magnetic Resonance Imaging (MRI) track is an option in 2018. This program, as well as nursing, provides an avenue for you to become gainfully employed, ladders into other healthcare careers, and the ability to advance your degree further at a four-year institution if you choose.
Bay College also offers an Emergency Medical Technician (EMT) certificate and Paramedic degree. An EMT's responsibilities are crucial–they must have the emergency skills to assess a patient's condition and manage respiratory, cardiac, trauma and many medical emergencies, and it can mean life or death in some situations.