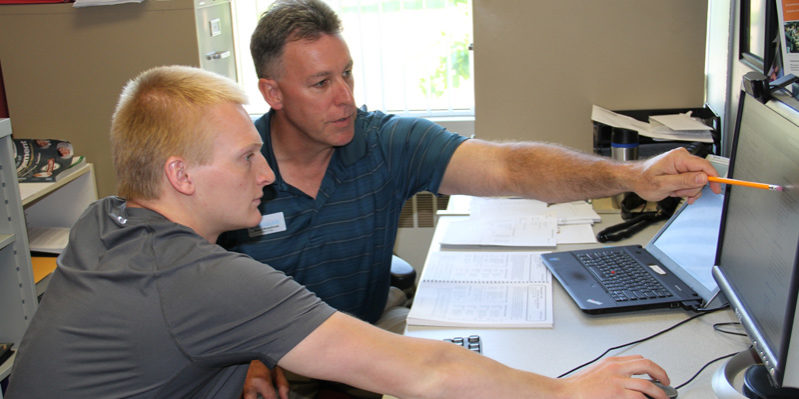 How can you go wrong with a business degree?
A business education
Are you interested in positioning yourself for a better entry-level opportunity, getting your bachelor's degree in business, or perhaps vying for a promotion in your current job? Bay College's business program can prepare you for a rewarding career in fields ranging from accounting and business management to marketing, office information systems and or small business entrepeneurship.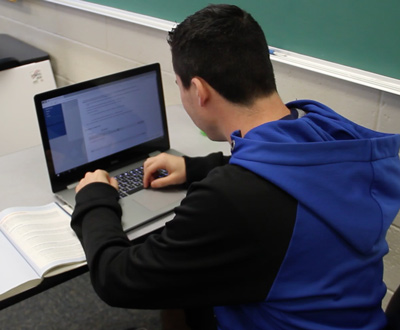 You can complete your Associate in Applied Science in Business degree online through Bay College. In this online program, you can take courses in a variety of business disciplines, including economics, accounting, management, business law, and marketing. There is also an opportunity to complete an internship or co-op to earn credits and gain real-world experience.
An online program offers many benefits to students who are working, commute to campus, or have family needs. Classes can be accessed at any time of any day, creating flexibility that allows them to work around their busy schedules. The convenience of online courses provides an opportunity for people to begin or complete a degree when they may not have had the option before.
The world of business
There's a niche for practically everyone, so it's up to you to decide which business career fits you best. If you think you might like to work for yourself, consider entrepreneurship or accounting. If your goal is to work for a large corporation, consider human resources, banking or management.
Business and you
Consider your personality and temperament, and then research which business degree track fits you. Analytical and outgoing? Try marketing. Analytical and introverted? Maybe accounting is for you. Got a great idea and a lot of nerve? You're the perfect entrepreneur. Calm and methodical? Perhaps you belong in human resources.
Bay College's business program emphasizes strong academic rigor, leadership, critical thinking, and the applied business skills needed on the job. An Associate in Applied Science degree in Business opens the door to many entry level careers in sales, marketing, finance, management, economics, and more. The degree could also be used as a stepping stone for students to continue their education in other business related fields.
---
Beyond Bay
Graduates of a certificate or Associate's degree program can find entry level work in many business fields. Students wishing to further their education can seek Bachelor's degrees in Business Administration, Management, Accounting, Marketing, Finance, Economics, International Business, Supply Chain Management, and more! Bay College partners with LSSU, allowing you to attain a Bachelor's business degree right on the Escanaba campus. A popular graduate program in business is the Master's in Business Administration (MBA) degree, where students can reach an even higher level and often choose a concentration in a specialized area.  
To find out more about the Online Business program or to register for courses, call 906-217-4010 or visit www.baycollege.edu.