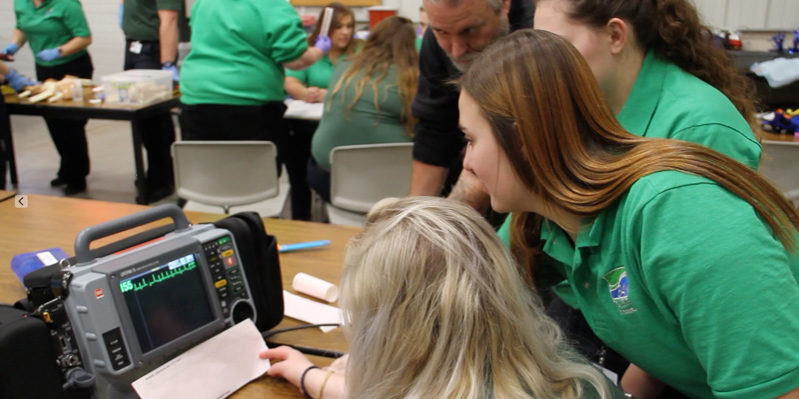 When we need help the most, emergency medical technicians and paramedics are the ones we call.
They make a life or death difference when car wrecks, heart attacks, strokes, falls, burns, drug overdoses, and other medical emergencies occur. They have to be composed, decisive, and compassionate as they provide medical care at the scene of an emergency and en route to a hospital.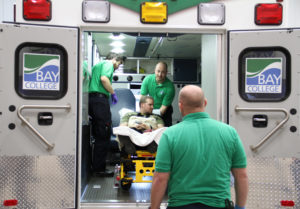 EMTs may be employed by medical services, and fire and police departments. In addition to these opportunities, paramedics may work in hospital emergency rooms. Responsibilities in this field vary from ambulance transport to emergency treatment and everything in between.
According to the U.S. Bureau of Labor and Statistics (BLS), employment of EMTs and paramedics is projected to grow 23 percent annually through 2022, much faster than the average for other occupations. In addition, the BLS noted that growth in middle-aged and elderly populations may lead to greater demand for EMTs and paramedics in the home health-care field and other specialized medical areas such as industrial safety. The BLS noted the median annual wage for emergency medical technicians (EMTs) and paramedics at $33,380 in 2017. They note that EMT duties include:
Respond to 911 calls for emergency medical assistance, such as cardiopulmonary resuscitation (CPR) or bandaging a wound

Assess a patient's condition and determine a course of treatment

Provide first-aid treatment or life support care to sick or injured patients

Transport patients safely in an ambulance

Transfer patients to the emergency department of a hospital or other healthcare facility

Report their observations and treatment to physicians, nurses, or other healthcare facility staff

Document medical care given to patients

Inventory, replace, and clean supplies and equipment after use
EMT Certificate Programs
The EMT Basic certificate is a 16 credit hour programs. The curriculum covers trauma and medical emergencies, medical skills, and emergency management services. It also involves clinical and field experiences.
Paramedic Degree Program
The Paramedic program is a 69 credit Associate of Applied Science degree ladder program, where Part 1 is a 30 credit EMT-Basic certificate program and Part 2 is a 39 credit Paramedic completion program. The curriculum will be demanding, but it will pay off.
---
Good To Know
Prior to the entry into the EMT program, the Department of Allied Health requires you to successfully pass a criminal background check, a drug test, and provide a Certification of Physical Fitness form from your physician. Along with the Certification of Fitness, you'll need proof of immunization for specific contagious diseases. A valid State of Michigan driver's license is required.