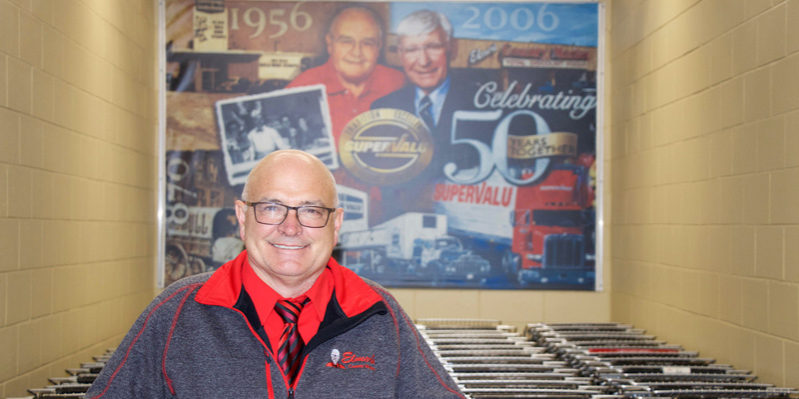 A Delta County native and Escanaba High School graduate, Mike Dagenais earned his Associate in Arts Degree from Bay College in 1981. His business career has been moving up since. 
Mike has been employed by Elmer's County Market, an iconic grocery store located in Escanaba started by his grandfather Elmer, for nearly 44 years. Mike serves as President and Dairy Manager, and is responsible for day-to-day operations and public relations. Mike along with his siblings Pat and Barb, represent the third generation of Dagenais' upholding the value of fresh products, outstanding service and customer appreciation at Elmer's County Market. 
In addition to managing a successful and expanding grocery store, Mike is involved in numerous community organizations. He was proudly named the Bay College Distinguished Alumnus for 2018 and Escanaba Fan Club Fan of the Year in 2012. He also co-hosts the morning radio show "The Eagle" for the past 6 years. 
Mike resides in Escanaba with his wife, Lisa. Their adult children, Jared and Jalyn, both attended Bay College and are employed in the family business.