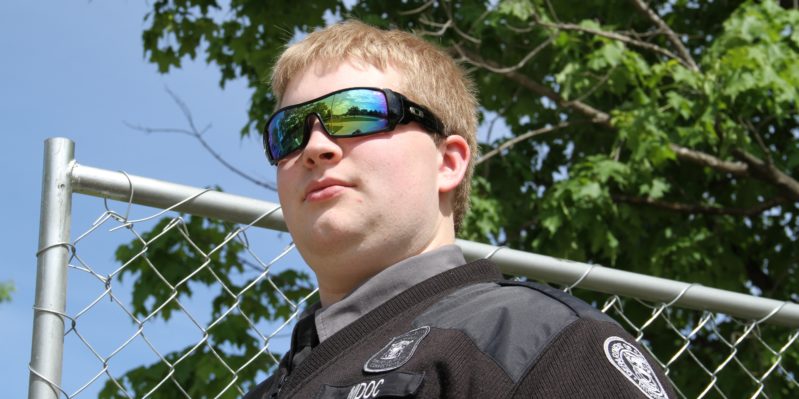 Zackery Christianson is a graduate of the Corrections Officer Certificate Program at Bay College and is currently employed with the Michigan Department of Corrections, Marquette Branch Prison. Zack was hired right out of Bay's first ever Corrections Academy, and he got to choose the prison he wanted to work in.
Zack was an exceptional student and cadet, and was nominated by his peers to receive the leadership award for his graduating class. He has now worked at the Marquette Branch Prison for 20 months and is finding his job both challenging and rewarding.
"The inmates in both Level I and Level V can be a challenge – they are not in prison because they are 'nice guys'… but we were taught at Bay that if we were firm but fair with all the inmates, it would make our jobs much easier, and it's true. If you treat the inmates with respect, most times you will get that respect back."
Zack credits his instructors at Bay for part of his success.
"The instruction I received at Bay helped me tremendously in my job – especially the Ethics course. Sue (Sundstrom-Young) always told us that it is important to always do the right thing, and know what the right thing is to do." He also credits Todd Brock, Adjunct Instructor, as being instrumental in his education. "Todd's classes were great. The hands-on learning we did was a big help to me in my job."
As part of the inaugural Corrections Academy at Bay, Zack Christianson is a perfect example of student success.