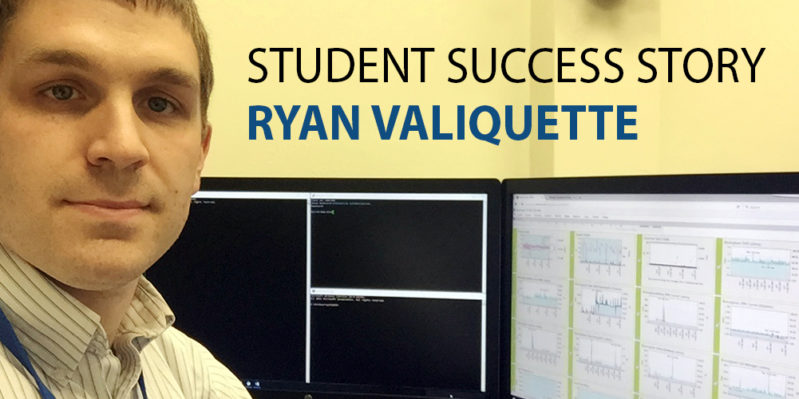 Ryan Valiquette graduated from Bay College in 2007 with an Associate in Applied Science (AAS) Degree in Computer Systems Technology and was named the Outstanding Graduate for the Technology Division. He continued his education through Lake Superior State University in the 3 + 1 transfer program, where he completed 3 years at Bay and transferred 84 credits to LSSU. Ryan obtained his Bachelor of Science in Computer Networking, graduating Summa Cum Laude and as an Outstanding Graduate for the LSSU class of 2008.
Bay's program helped to not only prepare Ryan for transfer to LSSU, but also provided him with real-world job skills like network design, troubleshooting, and communicating abstract concepts to non IT stakeholders. Ryan was also given an invaluable internship opportunity where he was able to learn under a seasoned network administrator and meet key players in the cybersecurity arena.
"The IT field is constantly changing and reinventing itself, and by going through Bay I was able to establish a network of colleagues and mentors to leverage as continued resources," says Ryan about his experience at Bay College.
Since completing his Bachelor's degree, Ryan has worked for IT consulting groups where he helped bring technological solutions to businesses in different industries, anywhere from healthcare, to law, to financial institutions. He is now the Senior Network Administrator for mBank, the largest bank headquartered in the Upper Peninsula, where he continues to use and build on the skills he learned at Bay.