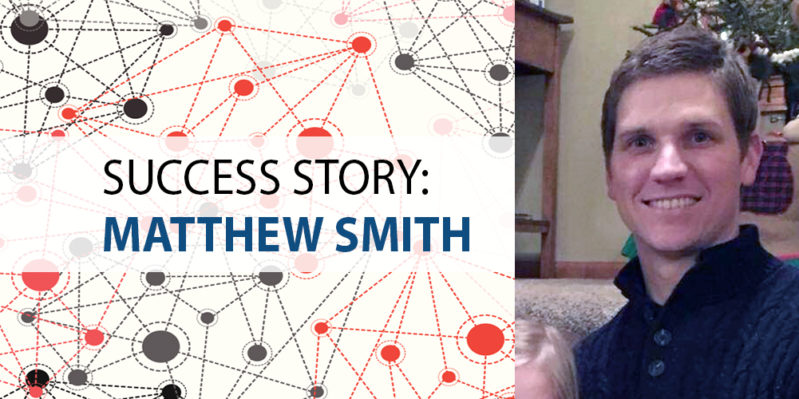 Dr. Matt Smith, from Gladstone, MI, enrolled at Bay College in fall of 2001. He started on the path to become a teacher, but after his first semester he changed to pre-pharmacy curriculum. Matt utilized the pre-requisite path for Ferris State University and was able to complete the entire undergraduate program at Bay, which was a huge cost savings for him.
"The small class sizes allowed a lot of one-on-one time with the professors, which I saw as highly beneficial as the curriculum became more and more challenging," said Matt. "My professors were all highly knowledgeable, friendly, and readily available to address any questions or concerns I had."
He was accepted into Ferris State University College of Pharmacy in fall 2004 and completed the Doctor of Pharmacy program in spring 2008.
Matt is now employed at OSF St. Francis Hospital as a staff pharmacist, where he works side by side with doctors, nurses and other clinical staff to provide safe, cost-efficient medication therapy to patients. He works in the Oncology Clinic, compounding custom IV medications for those patients undergoing cancer treatment and acting as a drug information resource for the health care team.
"I really enjoy working with the various healthcare professionals that make up our multidisciplinary team of care givers.  Collaboration, both within our facility and with other providers in the community, truly provides me with the opportunity to help those in need," says Matt.
Smith encourages students to consider STEM (Science, Technology, Engineering, and Math) careers because they allow you to continue to grow professionally in the ever changing job market, teach you to adapt and embrace change, and provide a rewarding and lucrative career.
Dr. Matthew Smith got on his path to success at Bay College…you can too!