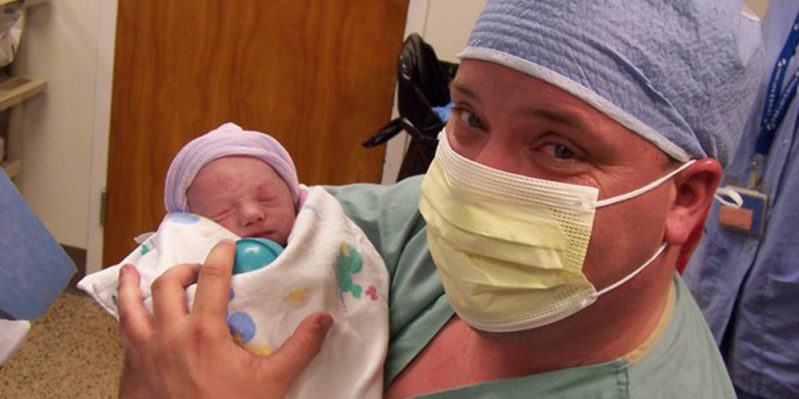 "Bay College gave me the ability to propel my career reinvention!"
Brayden Whitman was a business owner in Oregon for many years. When he moved to the U.P. he was faced with the challenge of reinventing his life – and his career. He saw Bay College as an opportunity to start down a new path, and began classes shortly after. In May 2016, Brayden graduated with both his Licensed Practical Nurse Certificate and Associate of Arts in Criminal Justice. This combination of degrees will allow him to be employable in a wide array of settings, including hospitals, clinics, and nursing homes – but also with correctional and emergency agencies with the state and federal government.
"My goal was to be employable in a wider array of situations. After completing the LPN program, I was able to secure a job at the nursing home where I was employed as a nurse assistant – and
I increased my income by 30%!", said Brayden
Brayden is on track to start Bay College's Associate Degree in Nursing (ADN) this coming fall. His long-term goals include completing certification in trauma nursing and working towards his BSN, which will allow him to work in ICU, Trauma and Emergency Room environments – leading to his final goal of applying for CRNA (Certified Registered Nurse Anesthetist) school.