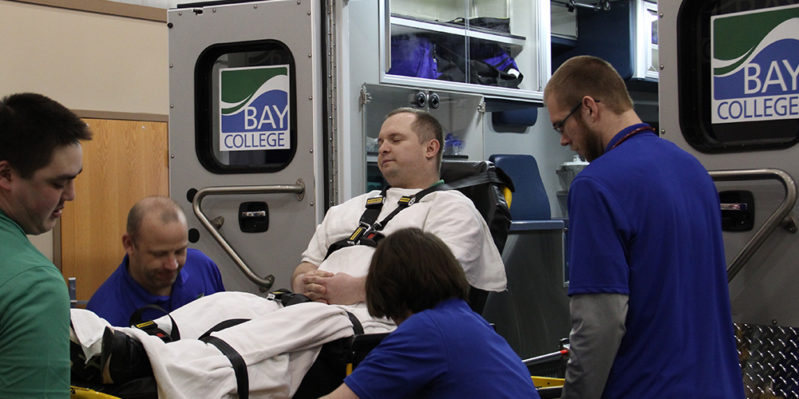 By Kathryn Capodilupo with contributions by Amanda Armatti
EMTs and Paramedics are the brave, dedicated responders who are often first on-scene at accidents, medical emergencies, and natural disasters. They have the knowledge and skills to transport patients and provide them with emergency care that could save their lives, acting quickly under pressure. Did you know…
There is currently a nationwide shortage of EMTs and Paramedics! The Bureau of Labor Statistics projects the field to grow 24% between 2014 and 2024, adding over 58,000 more jobs.
EMTs and Paramedics work side-by-side with police officers, fire-fighters, and others in emergency situations
Some agencies are offering sign on bonuses starting at $5,000 for paramedics!
Upper Peninsula hospitals are hiring EMTs to work in the triage in their Emergency Rooms
EMTs and Paramedics may work in ambulances, helicopters, fire trucks, or planes!