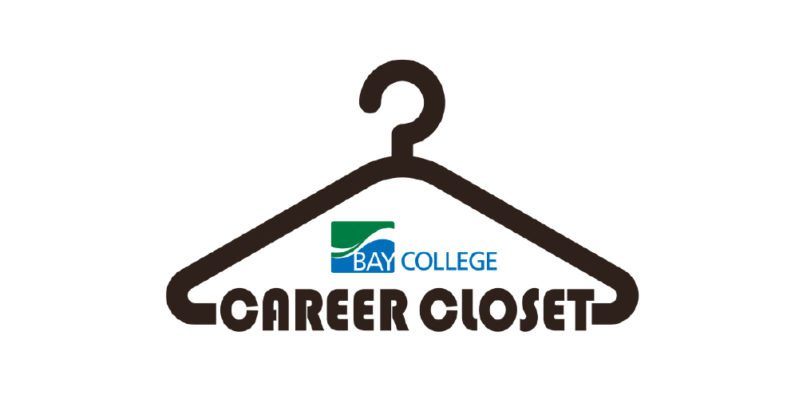 The Career Closet at Bay College is a community service that provides work-wear and interview suits to those in need. It is run by Bay College and supported through donations of interview and professional work apparel. The Career Closet is open to the entire community – anyone can use it! There is no cost for any clothing taken, and you do not need to show proof of need.
The Career Closet has interview suits, dress clothes, scrubs, shoes and accessories. The clothes are provided by anyone in the community who wishes to donate their clean, professional apparel that remains in good condition. Bay College also provided clothing and accepts donations in the Iron Mountain area through the Bay West campus.
The Career Closet is located in the parking lot adjacent to the YMCA on the Escanaba campus. For more information on the Career Closet, please contact Becky Landenberger at 906-217-4266, e-mail [email protected] or 'Like' us on Facebook at www.facebook.com/careercloset to receive the most up-to-date information.