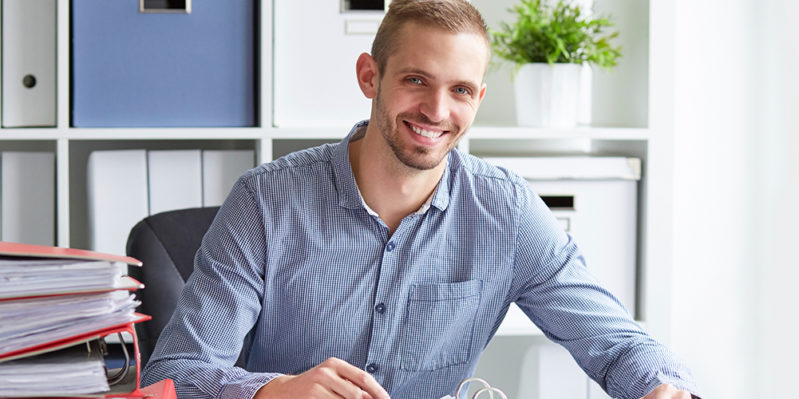 Are you interested in exploring the many facets of the business world, learning about companies' best-practices and sustainability, and discovering the social and economic impact of business in today's world? If so, then a career in Business is for you!
Opportunities are unlimited in the areas of accounting, economics, entrepreneurship, selling, marketing, customer service, and management. Whether you want to start your own business or lead a large-scale global operation, you can begin your journey at Bay College.
Business Degrees and Certificates at Bay
Certificates
Accounting
Entrepreneurial Small Business
Office Assistant
Associate in Applied Science (AAS)
Accounting
Business
Business Online
Marketing
Office Information Systems (OIS)
Associate in Arts (AA transfer)
Business Administration
Business Administration Online
Beyond Bay
Graduates of a certificate or Associate's degree program can find entry level work in many business fields, but students wishing to further their education can seek Bachelor's degrees in Business Administration, Management, Accounting, Marketing, Finance, Economics, International Business, Supply Chain Management, and more! A popular graduate program in business is the Master's in Business Administration (MBA) degree, where students can often choose a concentration in a specialized area.   
Be a Leader in a Business Career!
Marketing Manager
Market Analyst
Accountant/ Auditor
Sales Representative
Sales Manager
Financial Advisor
Bookkeeper
Loan Officer
Customer Service Rep
Actuary
Entrepreneur
Insurance Agent
Retail Management
Real Estate Agent
Administrative Assistant
Paralegal/Legal Assistant
Event Planner/ Fundraiser
Human Resource Specialist