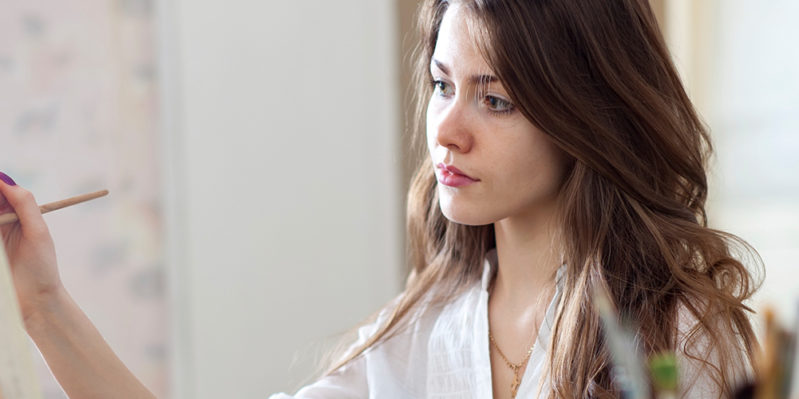 Explore your creativity, communicate your ideas, and inspire imagination to enrich all!
Arts & Communication programs at Bay College allow you to express yourself through design, literature, language, media, theater, and more! You'll expand your creativity and originality while exploring the many spheres that the arts and communication world has to offer –all while influencing others through your art and self-expression.
Arts & Communication Degrees at Bay:
Associate in Art (AA transfer)
Liberal Arts

Liberal Arts Online

Art & Design
Beyond Bay
Many students go on to seek a Bachelor's degree in Art & Design, Arts Management, Graphic Arts, Theater & Entertainment Arts, Communications, English, Education, Music, Languages, or more. Some even continue on to attain a Master's in Fine Arts (MFA) degree.
Inspire the World in an Arts & Communication Career!
Journalist/Writer
Art Curator
Photographer
Gallery Manager
Museum Director
Graphic Designer
Announcer
Broadcaster
Designer–Fashion, Exhibit, Set, …
Industrial Designer
Animator
Author/ Editor
Publisher
Producer/Director
Musician
Language Specialist
Educator
Translator
Advertiser
Architect
Actor