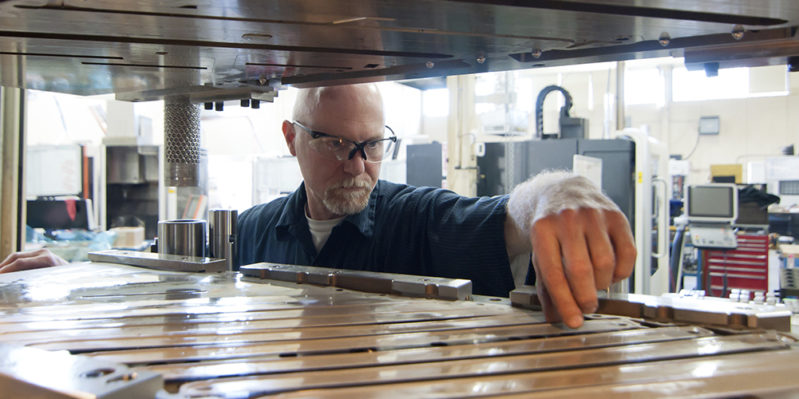 Develop Expertise, Learn Challenging Skills, and Gain Hands-On Experience. 
Careers in professional skilled trades are expected to rise faster than the national average. Companies from a variety of industries are looking for different technicians, welders, and operations managers to work for them. Bay College offers up-to-date technology that will help set students on the path to a dynamic career in a field they have become an expert in.
Applied Technology Certificates and Degrees at Bay
Certificates
Mechatronics

Sustainability

Water Technology

Welding
Associate in Applied Science (AAS)
Automotive Technology

Mechatronics & Robotic Systems

Environmental Management

Water Resource Management

Pre Engineering (AS transfer)
Beyond Bay
Most graduates obtain immediate employment working in a professional and profitable career. Transfer programs do exist, such as Engineering and Robotics.
Applied Technology Careers
Automotive Technician
Service Manager
Maintenance Technician
Sustainability Coordinator
Environmental Manager
Operations Manager
Water Treatment Technician
Welder
Robotic Systems Technician
Electro-Mechanical Technician
Medical Equipment Repair Technician